9 easy ways you can save fuel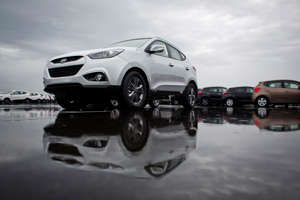 Fuel prices are fickle creatures and delight at a 50p reduction in petrol/diesel on a Monday can turn to despair by the end of the week if the government decides on a Re 1 increase in prices.
If you're smart though, you won't let oil prices boss you around!
Measured driving skills and a little attention to detail can save you a considerable amount of money when the time comes to line up at the local petrol station. We present 9 simple steps to save fuel… so you can get the biggest bang for your buck.
1. Control your speed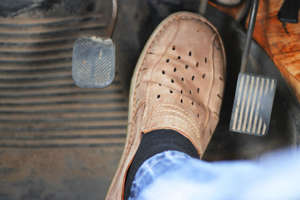 The first and the foremost tip for saving fuel (and also your life) is to reduce speed. You might think – the faster I go, the cooler I look! Trust us… it isn't cool, it isn't economical and, importantly, it isn't safe. Sticking to the speed limit (yes, even on a highway) is not just for the fuddy-duddies.
On that note, also remember that the harder or more you accelerate, the more fuel you're wasting. Remember to be gentle with that right foot. The slower and steadier you are, the more fuel you save. Keep the revs down and downshift if you slow down, rather than forcing the engine to perform at higher gears.
2. Keep tires properly inflated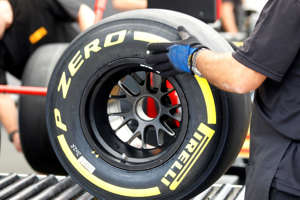 You can save a lot of fuel by making sure your tires are properly inflated. The logic is simple – the lower the tire pressure, the harder the engine has to work to pull the car along; low pressure increases the friction between the rubber and the road surface. This means the engine has to work harder to move the same distance and the harder the engine has to work, the more fuel you consume.
Ideally, check tire pressures every fortnight. Under-inflation by even 4-5 psi can increase fuel consumption by a whopping 10%. And here's a quick tip - check tire pressure before you begin driving. This is because once the tires warm up (specifically, the air inside) it increases pressure and gives you a false reading.
You should also keep in mind that over-inflation is harmful as under-inflation. The more pressure there is in the tires, the less responsive it is to inputs from the driver, meaning it can become awfully difficult to drive!
3. Be sparing with the A/C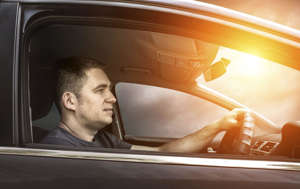 Don't run the air-conditioner simply because you can!
The A/C in your car draws power from the engine, and the engine from all that expensive fuel you buy. So, the more you run that A/C, the more fuel you're burning up. A little comfort during scorching summer afternoons is, perhaps, an acceptable guilty pleasure but try not to turn that knob during cooler months.
Also, remember to turn off the A/C (and the engine!) when you stop at red lights, particularly if you know you're going to be stopping for at least 30 seconds. And since almost every major traffic light (in most major cities in India) counts down to the green signal, you know exactly how much time you have in hand.
Turning the A/C off for a few seconds won't hurt you at all but it could, in the long run, save you a whole lot of money on your fuel bills.
On a related note, make sure you clean your air filters regularly. When you do run that A/C, if the filters are clogged up with dust and dry leaves and stuff like that, you're forcing the car to work that much harder and burn that much more fuel to cool down your cabin.
4. Drive at a constant speed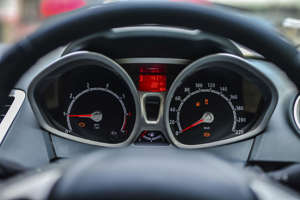 Ever notice trucks on a highway? They tend to roll along at the same leisurely pace, quite oblivious to all the mad honking behind. Take a cue from them – driving at constant speeds is one of the easiest ways to control fuel consumption.
The idea is that driving at a constant speed minimises gear shifts and saves fuel. It takes a surprising amount of fuel to start a car moving than it does to keep it rolling at a set speed.
Also remember to keep an eye on the road ahead for blocks or obstructions. If you've used precious fuel to accelerate past the car up ahead, you don't want to waste that effort by having to immediately slow down again!
5. Cut back on the bling... and the weight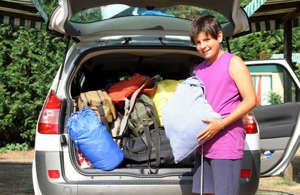 Adding accessories to your car might make you look cool but it will mean more numbers of your fuel bill. For example, wider tires will create more rolling resistance and decrease fuel economy. And get rid of those heavy luggage racks on the roof. It might look sporty and cool but you're wasting an awful lot of fuel to ferry that around on the top of your car.
Let's also talk weight. If you're the type who takes a leisurely attitude towards car cleanliness, go through your car periodically and see what can be tossed out. You'd be surprised at the amount of junk that can accumulate in your car's trunk, particularly if you have a sedan. 
6. Walk, don't drive!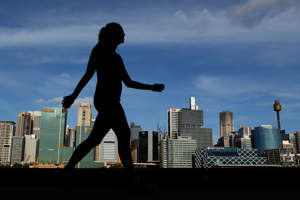 Walk, don't drive! If you're the kind who hops into the car for every little trip, shame on you. For one thing, every trip you make costs fuel. For another, think of all the lovely exercise you're missing out on!
Seriously though, try and plan the day so that you maximise the number of errands run each time you take the car out. This may not always be possible… but at least make sure you pack as much into each trip out with the car as possible. 
Another option is to use public transport often, particularly if you're headed into the city centre or areas where you know parking will be an issue. This can save you money and a whole lot of time that you'd otherwise spend crawling around crowded streets, with the A/C at full blast and generally cursing your fellow men and women.
7. Encourage carpooling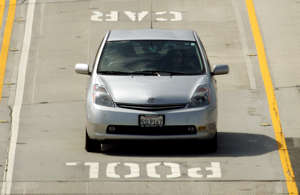 This may be a relatively new concept in India, where we're usually very proud of our cars and balk at the idea of giving them up. But with traffic and parking being the horrors they are in the country today, carpooling is the only way to go. Think of it as a comfortable (and cheap!) taxi ride and the chance to make a bunch of new friends.
Carpooling can be particularly effective in large offices, where employers (or even employees themselves) can tailor routes and timings to individual preferences. Carpooling is also an option for people making one-way trips to the airport or railway station. A few minutes on Facebook will turn up a number of groups where people arrange for pick-ups and drops. This not only saves fuel (and so, your money!) but also reduces the numbers of cars on the road, making it a more environmentally friendly initiative.
8. Avoid aggressive driving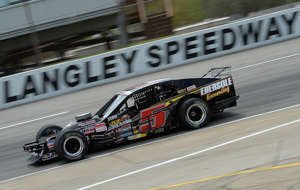 You don't have to, really. The harder you are with the machinery and the more strain you put on it, the quicker it will wear out. In the long run, cars that are driven with caution and thought will last longer and be more fuel efficient. Driving at speed also increases negative aerodynamic feedback (air resistance, in simpler terms) on your car. Basically, the faster you drive, the more energy the car needs to punch a hole through the air. Racing cars get around this with all kinds of aerodynamic upgrades (not to mention a massively powerful engine) but since we don't have that luxury, we do need to be more circumspect about speeding.
9. Ensure regular maintenance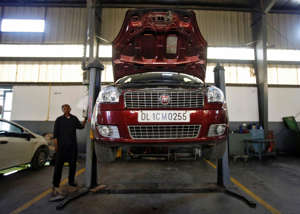 Make sure you service the vehicle regularly. Your car is basically one giant machine and, like all machines (like all human beings too!) it needs a periodic health check to make sure everything is kosher.
And, like us, if you force your car to run at a less than optimum state, over time the damage will tell and you might end up spending a whole lot of money on a new car, when you need only have spent a fraction at the friendly, neighbourhood shop.
Ensuring the car is regularly serviced also helps in taking care of the tiny details that could cost you dearly otherwise. Changing oil, for example, is important; it is critical for lubricating the different parts of the machine and reducing friction. And the less friction there is, the more efficiently the engine will work and the less fuel you will consume.
For more news and information on all things automotive, check out MSN India's Autos section