New Audi Q8 luxury SUV on its way

Car Buyer
19-09-2016
A range-topping Audi Q8 luxury SUV to take on the likes of the Range Rover, forthcoming BMW X7 and the Mercedes GLS is set to arrive within the next 18 months.
It'll be based on the same platform as the Audi Q7, but will feature slinkier styling and only have space for five, rather than seven seats. It forms part of an all-out assault on the SUV sector from Audi. As well as the recently launched Q2 mini-SUV, an even smaller Q1 is said to be on the way, while a mid-sized Q4 to take on the likes of the BMW X4 and Mercedes GLC Coupe is also said to be imminent. An all-electric Q6 e-tron is also imminent, with a 310-mile range and the potential for inductive wireless charging.
The Q8 will be 70mm lower than the Q7 and will be the first 'Q' car – i.e. SUV – to feature an octagonal grille, rather than the hexagonal one found on all other Audi models, including the Q7 (pictured). In the future, all of Audi's Q models will feature octagonal grilles, while the 'A' models – the saloons and estates – will keep the hexagonal items.
As it's the range topper, the new car will also get a full-width rear light treatment, similar to that found on the forthcoming new Audi A7, while it'll also get split-level front lights. The main clusters will remain in the traditional place, while extra lighting will be disguised within an air-vent in the front bumper.
Even though the new Q8 is set to be a sportier take on the luxury SUV – like the Porsche Cayenne, Audi's head of design Marc Lichte has avoided giving it a coupe-esque rear like the Mercedes GLE Coupe or BMW X6.
He told our sister title Auto Express that: "We started the roof lower at the front and made it longer to make sure you get good headroom in the back. Then we've added a fast C-pillar to really show off the car's progressive sportiness."
Audi CEO Rupert Stadler believes the Q8 will be the equal of the A8 luxury saloon, saying: "The way the market is going, we see the Q8 sitting alongside the A8 as our two luxury flagships."
In terms of technology, the Audi Q8 car will come with advanced kit like the latest in semi-autonomous and self-driving kit, along with electrically powered turbochargers on its engines, like the new Audi SQ7. Full hybrid power will also be available for the Q8.
We don't expect the new Audi Q8 to arrive before the end of 2017 at the earliest and, when it does arrive, we wouldn't expect much change out of £100,000 if you're after one.
More From Car Buyer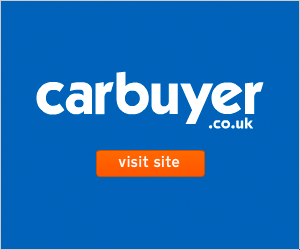 Car Buyer