Smart cars: Driving the future
Innovations in the auto industry are happening at a lightening pace. Be it the new engine technology or driverless cars, auto enthusiasts have their hands full.
What could be better than having cars that speak to each other or cars that can save the occupants from a collision - it's all coming and it may not be as far away as you believe.
If all this gets you excited, the following slideshows are what you have been wanting to see. And we are sure the automobile technologies that you see here will be a reality in the near future.

Smart car: 15 driving innovations heading your way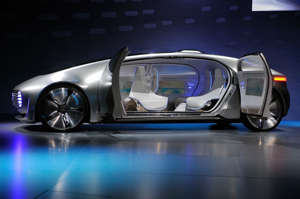 Smart car: 15 driving innovations heading your way
BMW's vision of tomorrow's high-tech car
Smart car: BMW's vision of tomorrow's high-tech car
The 25 greatest cars for corners
Handle with car: the 25 greatest cars for corners
The best F1-inspired cars of all time
The best F1-inspired cars of all time