The world of celebs and their cars
Cars continue to have aspirational value in our lives and same is the case with celebrities. Like us, they too love their cars and crave to get their hands on the latest beauty, or the beast!
Recently, Indian superstar Salman Khan became the first owner of the fast Audi RS7 after its launch in India. The RS7 is nothing less than a 'sports car' and is now a part of Salman's fleet of SUVs.
Here's an in-depth look into Salman Khan's Audi RS7
(Photos provided by Motor Trend India)
Bollywood actor Boman Irani too recently added a new Jaguar XF sedan to his garage. The XF is the latest avatar of this luxury sedan.
Here's a look at the Jaguar that has caught the fancy of our stars.
(Photos provided by Motor Trend India)
We all know that another Bollywood star, John Abraham, loves his fast cars and bikes and some time back he got a new toy added to his ever growing collection of cars and bikes. It is none other than the Nissan GT-R. The actor was one of the first customers for this supercar which was launched at a price of Rs 1.99 cr.
Here's a look at John Abraham's Nissan GT-R.
(Photos provided by Motor Trend India)
United States President Donald Trump also owns a fleet of luxury cars, from the Camaro Pace Car to Mercedes-Benz S600. Click here to look at the cars of the business tycoon-turned-US President. (Photos provided by Espresso)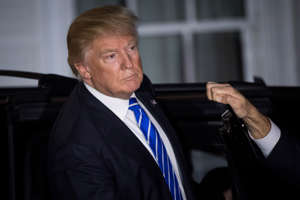 The British Queen, who celebrated her 91st birthday recently, has also either driven or been driven in cars including from a palatial Bentley to a Vauxhall estate. Your Majesty, this is your life in cars…
(Photos provided by Motoring Research)
ALSO SEE: The best celebrity cars revealed
(Photos provided by Motoring Research)
DON'T MISS: More stars in their unreasonably priced cars