Actor Rajpal Yadav convicted in loan recovery case, sentencing on April 23

India Today
14-04-2018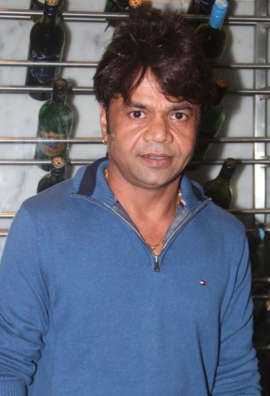 Bollywood actor Rajpal Yadav, his wife and a company have been convicted in a recovery suit filed against them. Karkardooma court convicted the actor, his wife and a company for failing to repay the loan of Rs 5 crore.
Rajpal Yadav had taken the loan in 2010 for his directorial debut, Ata Pata Laapata. Rajpal Yadav borrowed Rs 5 crore from a Delhi businessman in 2010 for making the film. The film was released in 2012, but Rajpal did not repay his loan.
ये भी पढ़ें: सारा अली खान मुंबई में रात के अंधेरे में क्यों घूम रही हैं अकेली?
The court is likely to pronounce the punishment on April 23.

Rajpal was summoned by the court at various occasions. Rajpal was also sent to 10 days judicial custody in the case.
Don't miss: Rajpal Yadav's daughter gets married in a low key wedding
(Slideshow by Daily Bhaskar)
More from India Today

India Today