Dia Mirza on Sajid Khan: I knew he was obnoxious, sexist and ridiculous

India Today
15-10-2018
It's been two weeks of shocking revelations in Bollywood. One after the other, big names from the industry have been accused of sexual misconduct.
After Rajat Kapoor, Vikas Bahl and Subhash Ghai, Sajid Khan was also accused of sexual harassment and inappropriate behaviour. Several women came forward and shared their experiences of working with Sajid.
In an exclusive interview to India Today Television, Dia Mirza who made a cameo in Sajid's film Heyy Babyy (2007), expressed her horror at the various stories that have come out about the filmmaker.
However, she admits that she knew that he was always obnoxious. "I was deeply disturbed. I agree that Sajid was obnoxious, extremely sexist and ridiculous. Even for me, the details of these accounts are beyond shocking. I have personally always have had a radar for such people. I have never invested in a relationship with such people even in the workplace."
All about India's #MeToo movement
While Dia says she was aware of Sajid's indecent behaviour at times, she did not know that he was capable of crossing the boundaries of propriety. "We often brush off certain kind of behaviour. But I wouldn't have imagined that Sajid could be capable of doing this to a woman. I completely understand the shock people are feeling right now, but it would be unfair to say that the names that are coming out is shocking."
Many film personalities including Sajid's sister Farah Khan and his cousin Farhan Akhtar expressed shock at his inappropriate behaviour. "It's a deeply bewildering time for a lot of people. I don't think anyone saw it coming. It is shameful that we didn't see it coming. Most are silent mainly because of the relationship that they share with these people," Dia added.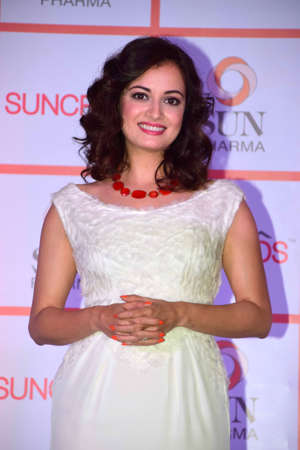 Dia adds that there are more faces to be unmasked in the coming weeks. "What this displays is our refusal to acknowledge how deep the culture of patriarchy runs in our society and workplace. Many names have come up in the last few weeks, which have not surprised women."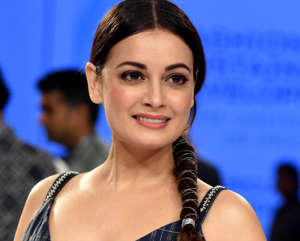 Asked if she has ever been a victim of sexual harassment, Dia answered, "Fortunately, I have never been a victim of sexual harassment. But there have been instances where I have lost out on work or people have shown disinterest in working with me because I was unwilling to succumb to this unspoken understanding of patriarchy."
Download the Microsoft News app for your Android or iPhone device and get news & live updates on the go. Follow our Entertainment section in English and Hindi.
More from India Today

India Today