Director sues Varun Dhawan starrer October team, Amazon prime for plagiarism

Mid-Day
16-06-2018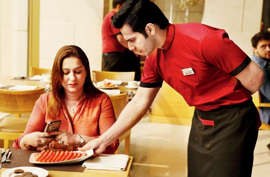 In April, filmmaker Sarika Mene claimed that Shoojit Sircar's Octoberwas plagiarised from her Marathi drama, Aarti — The Unknown Love Story. In the latest development, as the Varun Dhawan-starrer released on Amazon Prime, Mene sent a legal notice to the makers and the streaming giant. Based on her brother Sunny Pawar's real-life story, Aarti traces his journey as he stood by his girlfriend Aarti Makwana, who was paralysed in a car accident, till her last breath.
Still from Aarti
Mene says, "We have to procure the rights to Sunny's life story, so that no one else does this to us again. We don't want money; we only want acknowledgement that this movie is based on his life."
Shoojit Sircar and Sarika Mene
She had approached the Screenwriters' Association (SWA) two months ago, which had ruled against her, albeit adding that the source material for both the films may have been the real-life incident of Pawar. We texted Sircar, who responded with a simple, "No comments."
ये भी पढ़ें : सलमान को फूटी आंख नहीं भाते ये 5 लोग
Also watch: Varun Dhawan teases Bobby Deol | IIFA moments
(Video by IANS)