Is Farhan Akhtar in a relationship with Shibani Dandekar?

India Today
09-08-2018
Word on the street is that there is a new celebrity romance brewing. The lovebirds in question are Farhan Akhtar and Shibani Dandekar.
According to a report in SpotboyE, Farhan and Shibani have known each other since 2015, when she participated in a reality show hosted by him. However, love blossomed between the two only after Farhan Akhtar's romance with Shraddha Kapoor fizzled out.
Farhan and Shibani were recently seen together in London, displaying a high level of comfort with each other.
When the website called Shibani to confirm if she was in a relationship with Farhan, she replied, "I have no clue about this" after a long pause. On being prodded, she excused herself and promised to call back. Only, the call never came. Farhan, meanwhile, chose not to respond to their texts.
Also watch: Priyanka and Farhan reuniting after 'Dil Dhadak ne Do'
(Video by Dailymotion)
After Farhan and Adhuna announced their decision to separate, he was linked to his Rock On 2 co-star Shraddha. Rumours were doing the rounds that Shraddha's father Shakti Kapoor was strongly against her relationship with Farhan, but that did not deter the couple.
Despite repeated denials from Farhan and Shraddha, gossip columns insisted that there was indeed a romance brewing between them. However, it looks like their relationship has now come to an end, and Farhan has moved on to Shibani.
Don't miss: Biggest celebrity break-ups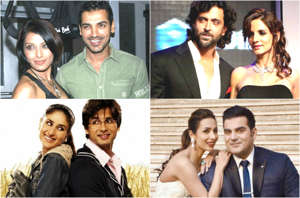 More from India Today

India Today