Mira Rajput slams Melania Trump for her 'I really don't care' jacket

India Today
23-06-2018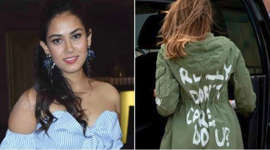 Melania Trump stepped out on Thursday wearing a Zara jacket with the words 'I really don't care, do u?' on the back. She was on the receiving end of a lot of backlash, as she chose to wear this particular jacket on her way to a detention center for migrant children separated from their parents in Texas.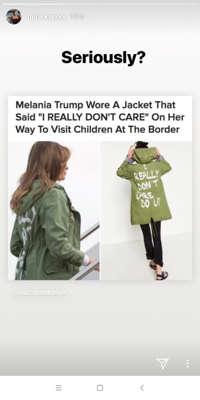 © India Today The media tore into the First Lady of the United States for her "insensitive" and "tone-deaf" outfit, and Shahid Kapoor's wife Mira Rajput seems to be in agreement with them. Sharing a picture of Melania's jacket on her Instagram story, Mira wrote, "Seriously?"
Meanwhile, Shahid and Mira are expecting their second child, and according to reports, she is in her second trimester. The couple announced the news of Mira's pregnancy in the most adorable way possible, with a picture of Misha, alongside the words 'Big sister'.
Incidentally, it was during Mira's first pregnancy that the couple fell in love. The two had an arranged marriage, and Shahid revealed at the India Today Woman Summit 2017 that he grew closer to his wife when she was expecting their daughter, Misha.
"Relationships are about experiences that you share together; that's how you fall in love. For me and Mira, Misha was our first project together. We felt a sense of togetherness and companionship," he had said.
Also watch: Mira flaunts her baby bump
(Video provided by Dailymotion)
More from India Today

India Today