Mr India 2: Sridevi and Anil Kapoor to return for the sequel?

Hindustan Times
19-06-2017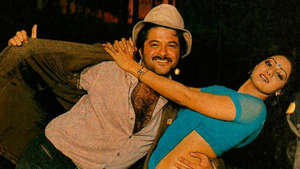 © Hindustan Times It's been 20 years of Mr India's release, but the film is still fresh in our memories. And what could be better than its sequel starring the same lead actors after two decades.
Deccan Chronicle quotes a source close to the sequel's production as saying, "The idea is to take the story forward, but not just for the heck of it. We wanted a solid plot, and we have got it."
However, Sridevi and Anil Kapoor wouldn't be the only important actors working in the sequel. The film, which will be helmed by a new director, will also feature two fresh faces in the lead roles.

Currently, both Sridevi and Anil Kapoor are busy with their upcoming projects. While Kapoor is busy with his next home-production film, Sridevi is promoting Mom which is due to release in July.
Shekhar Kapoor directed the original Mr India and the film is still remembered for its villain Mogambo, played by Amrish Puri.
Related: Unseen pictures of Anil and Sridevi from "Mr India" sets (Video provided by Lehren)