Saqib Saleem was sexually harassed at 21: He tried to put his hand in my pants

India Today
16-10-2018
Tanushree Dutta opened a Pandora's box after she accused Nana Patekar of sexual harassment. Soon many women came out with their horror stories of Bollywood celebrities making unwarranted advances.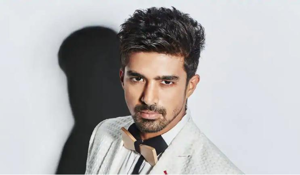 If Sona Mohapatra accused singer Kailash Kher of getting too close for comfort, actresses Saloni Chopra and Rachel White named and shamed Sajid Khan of his indecent behaviour. With each passing day, more women are speaking up on #MeToo. However, it's not just women who are facing sexual harassment at the hands of men.
Everything you would want to know about the #MeToo India Campaign
Race 3 actor Saqib Saleem recently opened up on his #MeToo story and revealed that a man tried to sexually abuse him when he was 21.
In an interview to a leading daily, Saqib said that a man tried to put his hand inside the actor's pants.
"I don't want to take names, but when I started out as an actor. I was only 21 years old. There was a man who tried to assault me. He tried to put his hand in my pants," Saqib told the daily.
He further added that the man reacted in a way that he did not because of that person's sexuality but his actions.
"When it happened with me, I whacked the guy and I told him to mind his own f***ing business and I left. I was 21, and of course, it scarred me, but I moved on. I'm sure that everyone's different and an incident such as this must affect different people differently," added the actor.
Talking about the #MeToo stories that breaking out every day, he said, "These stories are heartbreaking and sexual offenders are horrible people."
Alos watch: #MeToo movement: I was shamed and humiliated by Kangana Ranaut, says Adhyayan Suman
(Video by Times Of India)
Download the Microsoft News app for your Android or iPhone device and get news & live updates on the go. Follow our Entertainment section in English and Hindi.
More from India Today

India Today