WEIRD Phase! Shahid Kapoor's better half Mira Rajput shared her weird pregnancy issues and you will relate to you!

Stardust
16-05-2018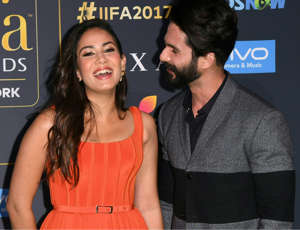 Shahid Kapoor's better half Mira Rajput, who is pregnant for the second time, is facing some pregnancy-related issues like jeans not fitting to her now and all that and every woman can relate to it! Mira Rajput took to a social networking site and wrote:
"That weird phase when your jeans don't fit but your maternity jeans are too big"
Of course, every expecting mother goes through this phase and it's nothing new for the gorgeous better half of Shahid Kapoor. However, the lady chose to keep her fans informed about this as she wears only loose dresses these dresses.
Check out the pic here!
Also watch: Shahid Kapoor, Sania Mirza & these Bollywood celebs to become parents this year

(Video by Dailymotion)