Selena Gomez's Ex Just Very Publicly Complimented Her on Twitter

Cosmopolitan
08-10-2018
Selena Gomez has been in the spotlight many times for drama with an ex-you may recall that the Weeknd possibly lied about donating a kidney to her for attention, and there is no way that you don't recall her rollercoaster of a breakup with Justin Bieber.
However, nice, drama-free exes do exist, even for celebrities, and Selena's ex Zedd proved that they ended things on good terms when he recently took to Twitter to compliment Selena on her new song "Taki Taki." Zedd tweeted "@djsnake @selenagomez @Ozuna_Pr taki taki is fire 🔥!"
@djsnake @selenagomez @Ozuna_Pr taki taki is fire 🔥!

-Zedd (@Zedd) October 6, 2018
Zedd and Selena dated in 2015, and at the time she said of the DJ, "He's this cute little German, and he's got really beautiful eyes, and he's very sweet and funny...He's great, and very talented." Aww!
And while this tweet is totally harmless and nothing to read into (after all, if Zedd actually wanted to talk with Selena, he probably has her number...), it would be super cute if this tweet was what rekindled their relationship, right?!
Also Watch: Selena Gomez Is Still SHOCKED That Justin And Hailey Are Married
(Provided by Dailymotion)
The relationships of Justin Bieber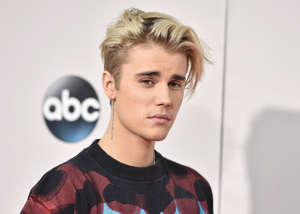 Download the Microsoft News app for your Android or iPhone device and get news & live updates on the go. Follow our Entertainment section in English and Hindi.