12-12-12 concert: Rock stars shine at Hurricane Sandy benefit gig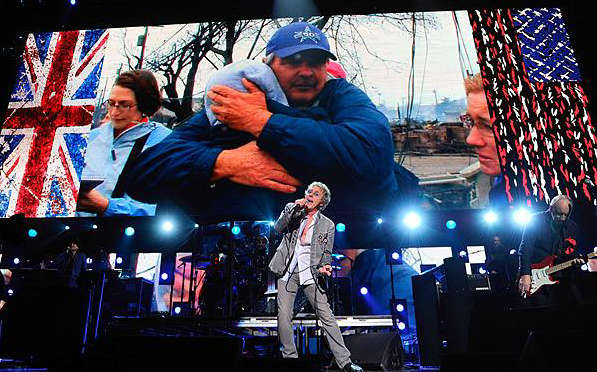 Rock music royalty, including the Rolling Stones, Bruce Springsteen, Pink Floyd's Roger Waters and Paul McCartney, joined in a stellar line-up to raise money for victims of superstorm Sandy.
The "12-12-12" concert at Madison Square Garden in New York on Wednesday brought a Who's Who of rockers under one roof for the event which was broadcast live across 37 US television networks and a multitude of Internet livestream sites, as well as radio. Organizers expected two billion people to tune in worldwide.Musicians also included The Who, Jon Bon Jovi, Eric Clapton, Dave Grohl of the Foo Fighters, Billy Joel, Alicia Keys, Chris Martin, and rappers Sean Combs and Kanye West.While music stars strutted their stuff, movie and TV performers including Leonardo DiCaprio, Chris Rock, Susan Sarandon, Whoopi Goldberg, and political humorist Jon Stewart, fronted a telethon drive or appeared in the arena to appeal for funds.The phone bank was literally wall-to-wall with celebrities, among them Chelsea Clinton, the increasingly high-profile only child of former president Bill Clinton and Secretary of State Hillary Clinton.Mega-stars with New York and New Jersey roots said the October 29 hurricane-strength storm, which killed about 120 people in the United States, had humbled them.
© WireImage