'Haider' unveiled!
By PTI, India Syndicate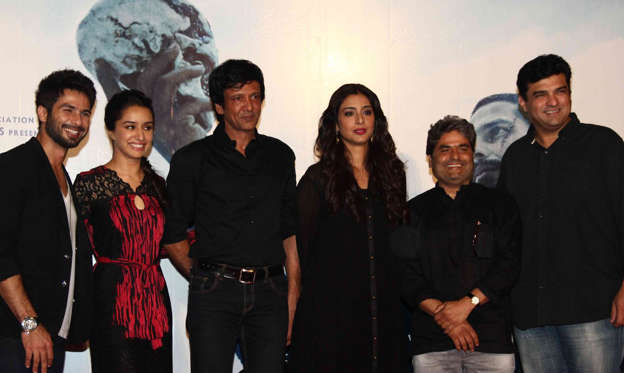 Celebrity cast and crew at the trailer launch of 'Haider'
Shahid Kapoor, Shraddha Kapoor, Kay Kay Menon, Tabu, Vishal Bhardwaj and Siddharth Roy Kapur among others were present at the trailer launch of 'Haider'.'Haider', which is an adaptation of William Shakespeare's tragedy 'Hamlet', will hit screens on October 2, 2014."Very few filmmakers give you the opportunity to actors which demands from them more than what they are used to giving. Vishal has been that filmmaker. When he calls for you a project, you know that it is not something regular or run-of-the-mill," 'Haider' lead actor Shahid Kapoor told PTI.Here are some exclusive snaps of Bollywood celebrities at the event.
© Varinder Chawla