Kelly Brook continues to steal limelight in Cannes!
By Lucy Mapstone, editor, MSN Celebrity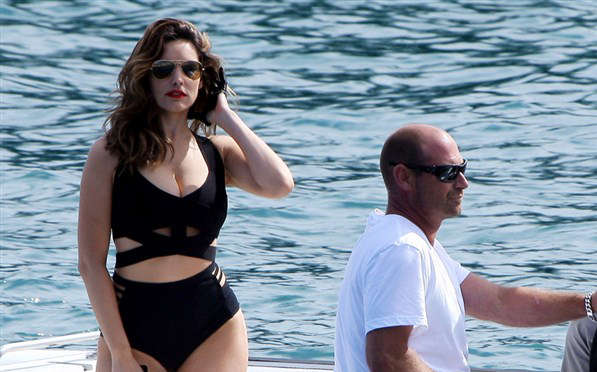 Kelly Brook
The Cannes Film Festival is really hotting up now, and that's mostly thanks to the stunning Kelly Brook!The model-turned-actress is currently at the 65th Cannes Film Festival promoting her latest movie role in comedy character Keith Lemon's flick, Keith Lemon: The Film. (Great title, no?)However, despite the highly A-list calibre of stars in attendance at the yearly event (Brad Pitt, Diane Kruger, Alec Baldwin and Tilda Swinton, to name a few), all eyes have been on the British beauty at the famous movie festival, and it's no surprise! Check out these pictures of Kelly posing for a photo shoot out on the Med in a boat! Oh, it's a nice life...
© Rex