Rihanna launches her 777 world tour!
By Emma Roberts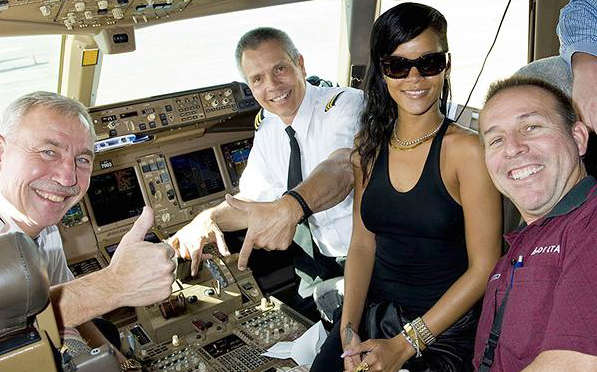 Rihanna jets off on her 777 world tour
Has Rihanna given up a career in singing to become a pilot?! The Diamonds singer was snapped wearing a pilot's hat while partying on her own private jet.Rihanna was actually preparing for her epic 777 tour, which will see the singer visiting seven countries, putting on seven shows in seven days. Phew - talk about a whirlwind tour!Instead of slumming it in a tour-bus though, the singer will be flying to the countries in her own Boeing 777 twinjet with a handful of lucky fans and 150 journalists.Let's hope that Rihanna isn't actually flying the plane!
© Rex