Salman Khan's 'Jai Ho' unveiled!
By India Syndicate, Agencies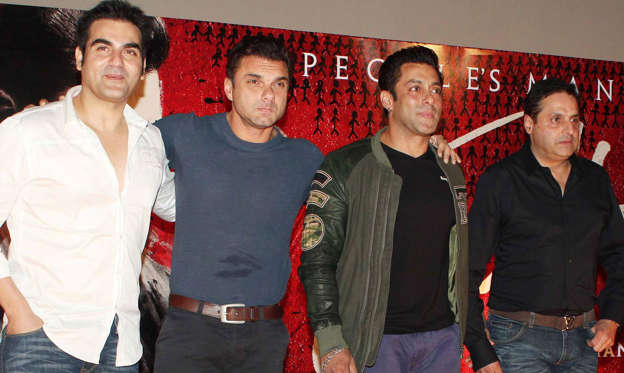 Salman Khan
Actor Salman Khan unveiled the trailer of his much-awaited film 'Jai Ho' at Mumbai's Chandan cinema in the presence of media and his fans.Salman, who has a mass fan following, was in his element, surrounded by his fans, who were whistling and clapping at each shot of him during the trailer."If you like the trailer, please stay here and if you didn't like it please move out," he said.Asked why was the title changed from 'Mental' to 'Jai Ho', he said: "'Mental' was a working title and if at all we had gone ahead with 'Mental', people may have started calling us Mental Khan.  I don't have a problem, but the other Khans may not like it. Besides, my father didn't like the title 'Mental' and we must listen to our father... 'Jai Ho' was also suggested by my father."Sohail Khan, Arbaaz Khan, Sunil Lulla, Krishika Lulla and Aditya Pancholi were also present at the trailer launch.Here are some snaps from the trailer launch of 'Jai Ho'.
© Varinder Chawla