Alien: Covenant movie reviews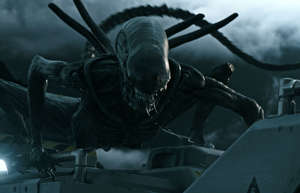 © The Associated Press Here's what critics are saying about Ridley Scott's Alien: Covenant, starring Michael Fassbender, Katherine Waterston, Billy Crudup, Danny McBride and Demián Bichir:
The vu has never been so déja: it's a greatest-hits compilation of the other Alien films' freaky moments. The paradox is that though you are intended to recognise these touches, you won't really be impressed unless you happen to be seeing them for the first time. For all this, the film is very capably made, with forceful, potent performances from Waterston and Fassbender. Read the complete movie review here.
To want more Alien after this – specifically, this ending – would be to want to see something very odd indeed. But Covenant leaves the mythos feeling riper and more vitalised than ever. Read the complete movie review here.
Tonally every second here is tinged with dark foreboding, with the relentless tension that marked the 1979 original. And, for good measure, there's plenty of shooting aliens in the face, too. Read the complete movie review here.
There's fun to be had in it's more exhilarating set-pieces but just as it hits its stride with such scenes, it trips over itself; getting too carried away in its attempt to be grandiose. Read the complete movie review here.