Fanney Khan movie reviews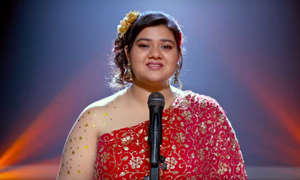 Here's what the critics are saying about Fanney Khan, starring Anil Kapoor, Aishwarya Rai, Rajkummar Rao, Divya Dutta, Pihu Sand and Girish Kulkarni.

Fanney Khan pivots around the infectious energy that Anil Kapoor brings to bear upon the character of the failed musician Prashant Sharma. The film kicks off with a rendition of Badan pe sitare lapete huye: a rousing curtain-raiser. But the man's joys are short-lived. One fine morning, he loses his factory job. Prashant hides the crisis from his wife Kavita (Divya Dutta). He begins to drive a taxi for an old friend Kader (Satish Kaushik). Read the complete film review here.
Watch the film's trailer here:
The film starts by toplining some real, serious concerns: how body image has become such a huge part of celebrity culture, how fat-shaming can be the worst thing for a young person just starting out exploring self-hood, and how much pressure there is around the whole circus of being famous. But none of these crucial issues are explored; after a cursory mention, the film gets lost in tired clichés. Read the complete review here.
The story feels stretched and painfully boring. There are entire chunks that could have been done away with. But Fanney Khan keeps all of it and is buried under the weight. The film espouses the cause of talent and hard work over shortcuts. Yet, while we have a Baby Singh telling Prashant to ask his Lata to work hard and succeed, we have a Prashant looking for that 'one chance'. It is therefore heartbreaking that a film that upholds the cause of working hard over shortcuts succumbs to that very shortcut. Read the complete review here.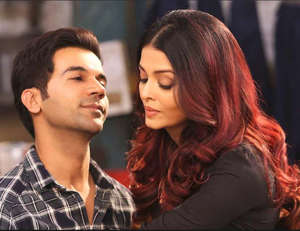 Fanney Khan's achievement is its perfect casting – Anil Kapoor makes you empathise with his character. He is so charming that you are ready to forgive him for burdening his daughter with ambition, and even the film's plot holes. Rajkummar's comedic talent makes his two-dimensional part fun. Rajkummar has largely done intense parts and this is one of his rare, but thoroughly enjoyable, comic turns. A little more of this, please. Read the full review here.
While Secret Superstar and Dangal built up to genuine catharsis, Fanney Khan doesn't pack the same wallop, possibly because this film is more about Prashant than Lata. Sand has some good moments when she's telling her father off, but we aren't privy to Lata's interior life. And we get a little too much of the singing, shouting, trumpet-playing Prashant, Kapoor selling every single moment so hard it's wearying. Read the complete film review here.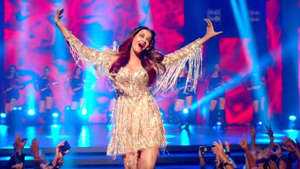 Watch: Bollywood celebs attend special screening of 'Fanney Khan'
(Video by TOI)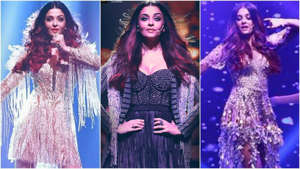 Recommended: Read all the latest reviews here.