Gulebaghavali movie review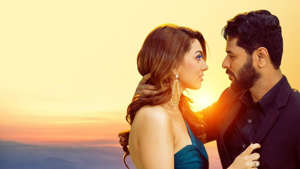 Here's what the critics are saying about Gulebaghavali, starring Prabhudheva, Hansika Motwani, Revathy, Yogi Babu, Anandraj, Mottai Rajendran and Muniskanth.
The story follows Prabhudheva, Hansika, Muniskanth and Revathy on a mission to unearth secret treasure and their encounters along the way. Although the premise is very similar to last year's adventure comedy Maragatha Naanayam, which left audiences in splits and high spirit, Gulebaghavali, unfortunately doesn't quite meet the expectations set by the former. Read the complete movie review here.
Gulaebaghavali might have been promoted as a Prabhudheva-Hansika film. But the film truly belongs to Revathy and the ensemble of comedians Yogibabu, Mansoor Ali Khan, Rajendran and 'Munish' Ramadoss. Revathy truly 'drives' the film as Masha, in an ode to her yesteryear role in Arangetra Velai. Read the complete movie review here.
Read all the latest movie reviews here