Haseena Parkar movie reviews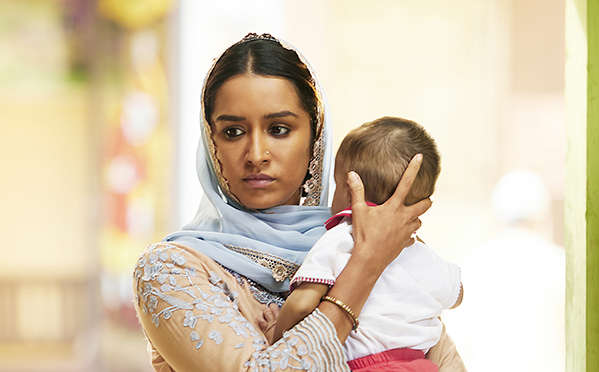 © Movietalkies
Here's what the critics are saying about Haseena Parkar, starring Shraddha Kapoor, Siddhanth Kapoor, Ankur Bhatia, Rajesh Tailang and Charanpreet Singh:
It's impossible to look at Haseena without bringing Bhai (Siddhanth Kapoor) into the picture. Lakhia has a real brother-sister duo to depict the bond but the material is so listless that there is little Kapoors can do here other than she crying out "Bhai" at his many misdemeanours and he calling up concerned to say "Beta". Read the complete movie review here.
Directed by Apoorva Lakhia (coming off the 2013 debacle of Zanjeer) and scripted by Suresh Nair, Haseena Parkar is a dreary courtroom drama in which the protagonist is hauled before the law to defend herself against grave criminal charges. The story moves back and forth from the judge's chamber to piece together the life of the only lady don the Mumbai underworld has ever seen. Read the complete movie review here.
Shraddha Kapoor, who has mostly played romantic roles in love stories, deserves kudos for taking up this challenge, and the actress delivers a powerful performance as Haseena. As the young Haseena, Shraddha has it easier and moulds herself well into the orthodox muslim avatar, albeit contrary to her earlier roles. Read the complete movie review here.
(Video provided by Dailymotion)