Hate Story 4 movie reviews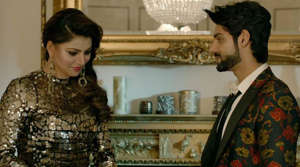 Here's what the critics are saying about Hate Story 4 starring Urvashi Rautela, Karan Wahi, Vivan Bhatena and Ihana Dhillon:
Rautela plays a lassie called Taasha, whose killer looks stun a pair of brothers, Rajveer (Wahi) and Aryan (Bhatena), AND, gasp, their dapper, grey-haired father (Grover).The plot is an excuse for the filmmakers to trot out the poured-into-short-dresses-starlets, songs and dances, and buff men trying to keep a leash on their baser instincts and failing. Read the complete review here.
Watch the trailer here:
At 131-minutes, Hate Story 4 is all about actors thinking real loud in their heads and then cat-walking in slow motion towards the camera. And when they're not doing it, they are either spiking drinks or ogling creepily at women. Read the complete review here.
Recommended: Read all the latest movie review here

Also watch: Hate Story 4 public review

(Video provided by IANS)