Jagga Jasoos movie reviews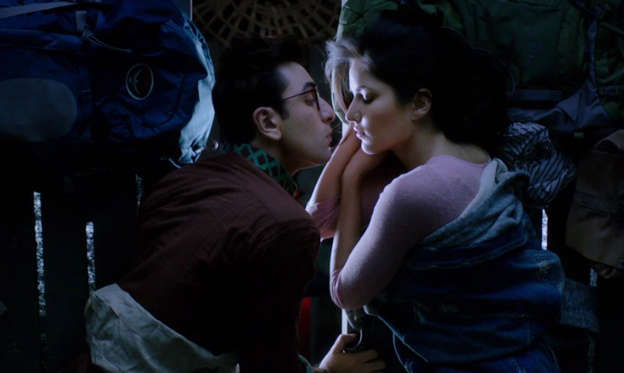 © Movietalkies
Here's what critics are saying about Jagga Jasoos, starring Ranbir Kapoor, Katrina Kaif, Sayani Gupta, Adah Sharma, Saswata Chatterjee and Saurabh Shukla:
You get the feeling that somewhere along the way, in their intention to create a fun-filled, quirky ride, the filmmakers lost their way. Because all the elements that would make up a zany Tintin-esque ( Jagga sports a sideways quaff, just the way Tintin does) adventure have been painstakingly gathered – impressive production values, attractive spots, and a real-life event ( the Purulia arms drop, which created such a sensation back in the mid-90s) to give it heft. Read the complete review here.
It's a fantasy film that takes away the spotlight pressure from Ranbir Kapoor. This also gives him the breather to float around the theme. Basu also lets Kapoor interpret the narrative as per his will. As a result, he makes his overgrown amateurish detective character believable. Saswata Chatterjee, better known as Bob Biswas of Kahaani, is the cushion around Ranbir's Jagga. As an accident-prone father, he can make you teary-eyed at times. Read the complete review here.
Jagga and Shruti get their wings in director Anurag Basu's masterpiece, but having said that, Jagga Jasoos is not free from its flaws. It took Basu three years to finish this film. While the details and the hard work are visible in every shot in the film, the story gives in to cliches in the second half. Read the complete review here.
(Video provided by Dailymotion)
Recommended: Read all the latest movie reviews