Jolly LLB 2 movie reviews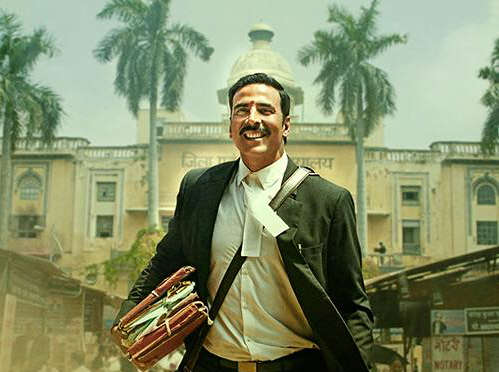 © Movietalkies
Here's what critics are saying about Jolly LLB 2, starring Akshay Kumar, Huma Qureshi, Annu Kapoor, Sayani Gupta and Saurabh Shukla:
Jolly LLB 2 feels stretched at times. It is a crowd-pleaser alright, but director Subhash Kapoor goes overboard with melodrama at certain points in the film. The film could have been a lot tighter and streamlined had the filmmaker concentrated on just the case. But no. It is an Akshay Kumar film. So you HAVE to have Akshay Kumar delivering lectures on patriotism in the courtroom. You have to have Akshay Kumar taking bullets on duty. You have to have Akshay Kumar breaking into song and dance at the drop of a hat, right when he's out of the hospital, ad nauseum. Well, you do need the whistles for Kumar too. Read the complete movie review here.
The film changes its tone from here on and becomes a commentary on the Indian judicial system. But, this is just a beginning for Jolly. His fight against the mighty and corrupt will take him to unknown places and dreaded people. It's tragic and funny at the same time. Akshay Kumar's comic timing is the backbone of this story. His dialect, theatrics, dialogues, everything is spot on, but he is yet to deliver a powerful speech like Arshad Warsi. Read the complete movie review here.
Not for the first time, I found myself wishing Kapoor would find the women in his films something to do. Pushpa is introduced as the kind of person who throws a fit because her hardworking husband won't buy her a Gucci dress, and ends up as a cheerleader for him. Iqbal's wife, Hina, played with some fire by Sayani Gupta, is little more than a device to help Jolly access his conscience. Read the complete movie review here.
Recommended: Read all the latest movie reviews