Judwaa 2 movie reviews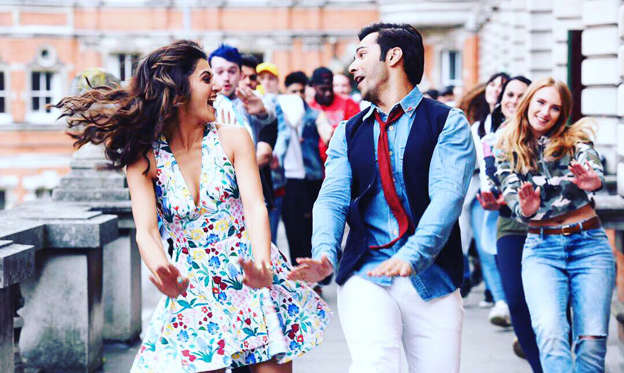 © Movie Talkies
Here's what the critics are saying about Judwaa 2, starring Varun Dhawan, Jacqueline Fernandez, Taapsee Pannu, Rajpal Yadav, Anupam Kher, Upasana Singh, Pavan Malhotra, Zakir Hussain, Vivan Bhatena.
For those who do not remember the original, here's a little recap. Prem and Raj (Varun, doing a double) are twins separated at birth. One grows up as a Ganapati Bappa loving tapori, who always wins in a scrum; the other is a piano-playing, 'chashma'-wearing 'seedha-saadha' type who can't raise his fists even. The twins, the girls they romance (Fernandez, Pannu), and the large supporting cast comprising 'bachpan-mein-bichade' mom-dad, best friends, villains, sidekicks all fetch up in London town, and go round and round till the big reveal. Read the complete movie review here.
In its attempt to pass itself off as an old-fashioned laugh riot, the film dishes out double doses of frivolity from start to finish. But no matter how hard it tries, it is unlikely to have you doubling over in the aisles with joy. The film's labored efforts to generate mirth come unstuck at every turn because the writing borders on the asinine. Read the complete movie review here.
David Dhawan has tried to be faithful to the plot, for the most part. Some of it works, much of it doesn't. For instance, those who have watched the original Judwaa will remember the two policemen, played by Anupam Kher and Satish Shah, who were on the hunt for Raja. Read the complete movie review here.
Recommended: Read all the latest movie reviews
(Video provided by Dailymotion)