Kaala movie reviews
'Real Rajinikanth is back'
(Video provided by NDTV 24X7)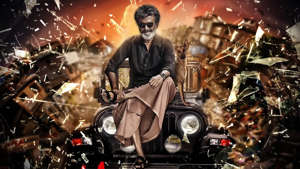 Here's what the critics are saying about Kaala, starring Rajinikanth, Huma Qureshi, Easwari Rao, Nana Patekar, Dhanush, Pankaj Tripathi and others.
Kaala is loaded with symbolism. The frames are painted with blue (Ambedkar's colour), black (the colour of protest) and red (the colour of revolution); so is Rajini who is predominantly dressed in these colours (Watch out for the climax sequence). Kaala's mythological references are also too obvious to miss. Despite limited screen time, Nana Patekar makes a formidable antagonist with his performance. Read the complete film's review here.
Read: Kaala is my father's story. Why we slapped a Rs 100-crore notice on Rajinikanth
The good vs the bad is trope we have seen multiple times in previous films of Rajinikanth; we saw him portray shades of grey in the past too. Ranjith's movie is mix of both and a bit of Robinhood added to it. There are places where the film would remind you of older Rajinikanth film. For instance, "Khuda ka hukum, Kaala ka kasam (God's orders, Kaala's promise)" is similar to his dialogue in Arunchalam film, "Aandavan solran, Arunchalam seiran (God will say and Arunchalam will act)." Read the complete film review here.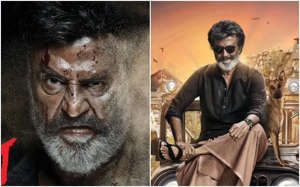 However, it is not Rajinikanth or Nana Patekar who steals the show in the first half. We get a terrific performance from Eswari Rao as Kaala's wife Selvi. The romantic scenes between Kaala and Selvi are sights to behold. And top that with the ever-drunk Samuthirakani and his comedy stints. Kaala comes across as a brilliant family drama too. Read the full review here.
Don't miss the trailer!
25 reasons why Rajinikanth rocks