King Arthur: Legend of the Sword movie reviews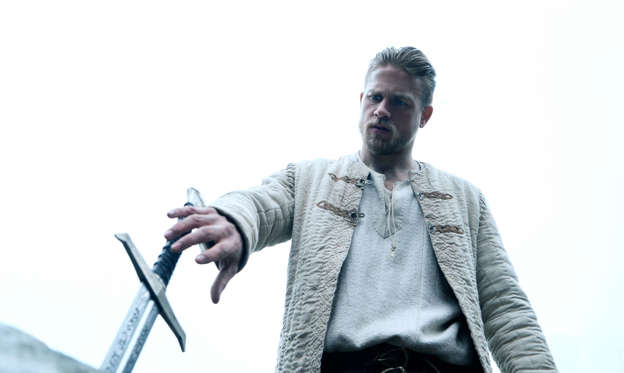 © Warner Bros. Pictures
Here's what critics are saying about Guy Ritchie's King Arthur: Legend of the Sword, starring Charlie Hunnam, Àstrid Bergès-Frisbey, Djimon Hounsou, Aidan Gillen, Jude Law and Eric Bana:
It's reasonably good fun and there's a great "assassination" scene in which the director himself puts in a cameo as a frowning householder. The film rattles along exhilaratingly, if sometimes intermittently, like a fairground rollercoaster that occasionally stops and makes you get out and walk for a few minutes before letting you back on. Read the complete movie review here.
It's epic, in the sense that it features elaborate CG backdrops swarming with thousands of virtual extras, and it's extravagant, to the extent that Warner Bros. flushed away millions of dollars to produce this gaudy eyesore. Read the complete movie review here.
The action works to the extent that it does at all thanks to the occasional grandeur of the landscapes, the richly detailed sets, and Daniel Pemberton's skirling score, which give the combat a teeth-baring energy that's otherwise unearned. Call it Lochs, Stocks and Too-Shaky Battles, and chalk it up to experience. Read the complete movie review here.