Maatr movie reviews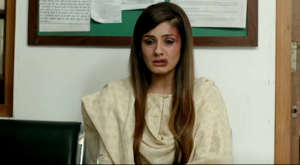 Here's what the critics are saying about Maatr, starring Raveena Tandon, Divya Jagdale, Madhur Mittal, Alisha Khan, Anurag Arora and Rushad Rana.
There've been countless films made on this theme, which tie in standard strands of police procedural -- crime thriller -- rape-revenge fantasy, and we've come away from them disturbed, in the right way, to see how naked power and aggression can slam the victims to the ground, their legitimate pain never being acknowledged or addressed. Read the complete movie review here.
Where Maatr is successful is in how it approaches rape; it doesn't trivialise the subject. It also shows well how Vidya's husband fails to provide the unwavering support she needs. Read the complete movie review here.
Raveena Tandon does well as the more amateurish Liam Neeson but one wishes for more context to her character instead of just a well-coiffed, vengeful, death magnet of a mother. Read the complete movie review here.
Recommended: Read all the latest movie reviews 
(Video provided by Lehren)