Movie reviews: 102 Not Out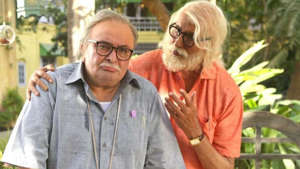 Here's what the critics are saying about 102 Not Out, starring Amitabh Bachchan, Rishi Kapoor, Jimit Trivedi:

102 Not Out's heart is firmly in the right place. The film knows its territory and the emotions it wants to evoke. It's just that a few important characters don't get enough play and they are sacrificed to make space to Amitabh Bachchan and Rishi Kapoor.But are the two veterans worth it? Definitely. They form the soul of 102 Not Out and its youthful exuberance. Rishi Kapoor has an upper hand though. Read complete review here.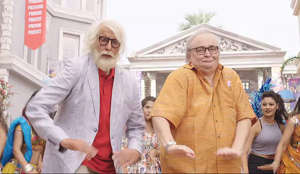 With Bachchan and Kapoor putting their hearts and souls into what is essentially a two-hander that relies entirely on them, 102 Not Out is never in any danger of sinking into the utterly gratuitous. If only its far-fetched dramatic conceits had the finesse and firmness to carry the weight of the film's well-meaning whimsicalities all the way through to the climax, it would have been far more rewarding and rounded experience. Read complete review here.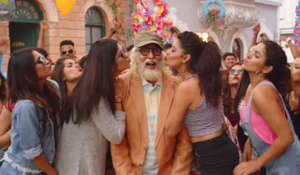 Recommended: Read all the latest reviews here.
Watch the trailer here:
Also watch: 102 Not Out movie review
(Video by Dailymotion
Don't miss: Big B and Rishi Kapoor in 102 not out movie stills
(Slideshow by The International Business Times)