Movie reviews: Andhadhun
Here's what critics are saying about Andhadhun, starring Ayushmann Khurrana, Tabu, Radhika Apte, Anil Dhawan, Manav Vij, Zakir Hussain, Ashwini Kalsekar, Chaya Kadam and others.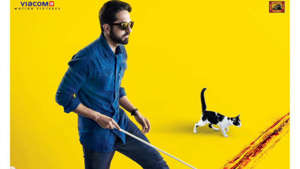 A murder is committed. Raghavan doesn't hide the killer from the us; nor the motive. What he does, most ingeniously, is to insert an unexpected character into the situation, and have things unravel from there on. The body count goes up, and the game is on. Read the complete film review here.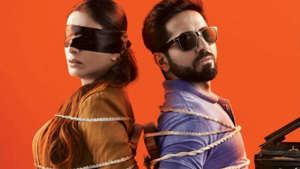 A murder scene - the film's principal turning point - sums up the delicious duality of the AndhaDhun tone. A man is shot as he enters his own home, a bottle of red wine drops, the spilled beverage mixes with blood and the bright red compound that forms as a result trickles across the floor. That is AndhaDhun for you: a blend of blood and wine. Read the complete review here.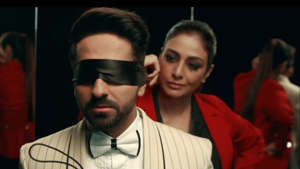 Finally its Sriram Raghavan's crazy obsession with spooky suspense stories that makes this film a winner. Raghavan's ability to shock an entire cinema hall including the most immovable, emotionless fan coupled with his ability to make the audience laugh during these moments where your heart is in your mouth defines his unique brand of cinema. I'm going with 3 and a half out of 5 for Sriram Raghavan's 'Andhadhun' , a heady cocktail of humour & horror served with top class performances and a great background score. A must watch. Read the full movie review here.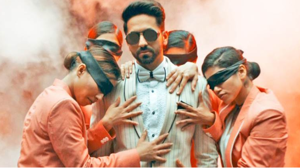 This is one of those rare films in which the writing and acting take centre stage, after all, the numerous ups and downs, twists and turns could be incorporated when the actors have immense faith in the milieu that they are going to be part of. Read the full movie review here.
(Video by Dailymotion)
Watch the film's trailer here
In pics: Andhadhun film screening
(Slideshow by Mid-day)
RECOMMENDED: Read all the latest film reviews here
Download the Microsoft News app for your Android or iPhone device and get news & live updates on the go. Follow our Entertainment section in English and Hindi.