Movie reviews: Paddington 2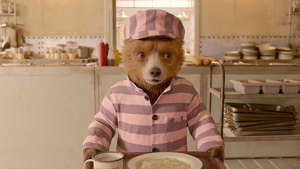 Here's what the critics are saying about Paddington 2, starring Ben Whishaw, Hugh Bonneville, Sally Hawkins, Hugh Grant, Madeline Harris, Samuel Joslin, Julie Walters:
How do you replicate the same when that first wonder is gone? King struggles initially, especially in a rather lame attempt at establishing a multi-cultural neighbourhood, where Sanjeev Bhaskar, for example, has barely two lines of dialogue. Later, Meera Syal shows up briefly. And the film rambles along, rather aimlessly, through the many attempts of Paddington to land jobs. Read the complete review here.
From the opening flashback to the day Aunt Lucy and Uncle Pastuzo found and saved him as a baby to the very last second of the very last, very blissfully cathartic scene, there are multiple moments that will convince you that crying in a theatre full of children is not beneath you. Read the complete review here.
Watch the trailer here:
Recommended: Read all the latest review here.