Movie reviews: Race 3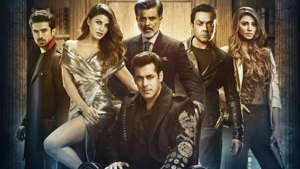 Here's what critics are saying about Race 3, starring Salman Khan, Bobby Deol, Jacqueline Fernandez, Anil Kapoor, Saqib Saleem and Daisy Shah.
Race 3 is nothing but a recycled bin of too many car chases, explosions, buffed up characters strutting in slo-mo, and wilted lines. The same character who had a 'bad feeling', also uses the word 'so tacky'. Well, what else would you call a film which doesn't do justice to its finest asset, Anil Kapoor? The superbly fit Kapoor is a left-over from the previous Race flicks, and he was an absolute hoot in both. Read the full review here.
Anil Kapoor, the oldest and longest surviving member of the Race 3 family, seems to be the only one who knows what to expect from the guys, gals and tools around him. The rest of the cast - Jacqueline Fernandez, Bobby Deol, Saqib Saleem and Daisy Shah - take their on-screen jobs with misplaced earnestness. And with the lead actor strutting around like a clueless stuntman in the midst of flying bullets and exploding cars, all the high-voltage action falls flat. Read the full movie review here.
Make no mistake. Salman is in top form in Race 3. Director Remo D'Souza pays his ode to Salman's muscles in 3D and Khan's abs slap you hard in the face. Salman does the thinking, the fighting, the talking, the gallivanting and the merry-making in this motley group of players. So much so, that even though there are *several* others in the film, Race 3 does not let your attention veer from Bhai for one moment. Even in the frames that Salman is not present in, Race 3 talks only about Salman Khan. "I'm sick of this Siku, dad," is a refrain many people might echo. Read the complete review here.
Race 3 isn't pretentious. Salman Khan and company never hint that they're making a cerebral film, or a film that would offer you anything beyond unabashed entertainment in true Bollywood style. There is an army of actors who swirl, twirl and hurl bullets and dialogues at will. The problem is when the thrilling bits end up comic, unintentionally so. Read the complete film review here.
The film fails to win the race. The action scenes look inspired by several Hollywood films and there is no single nail-biting moment in the action-thriller. Few minutes in the film are enough to make you cringe as you try to make sense of where the film is heading. Read the entire review here.
Don't miss: Race 3 action trailer

Bollywood stars at Race 3 screening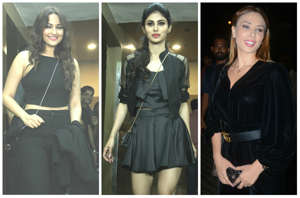 (Video by Dailymotion)
Recommended: Read all the latest movie reviews here