Movie reviews: 'The Zookeeper's Wife'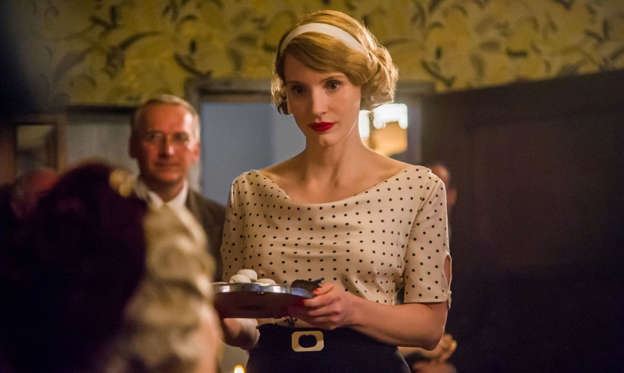 © Rex Images
Here is what critics think of Niki Caro's 'The Zookeeper's Wife' starring Jessica Chastain, Johan Heldenbergh, Daniel Brühl and Michael McElhatton:
Despite the best of intentions, "The Zookeeper's Wife" and its antiseptic heroism is destined to be the type of movie with a simple message of caring for all God's creatures, with an unsteady portrayal of the wretchedness of killing as it relates to animals and humans. In the beginning, though, set in pre-invasion 1939, Caro gives the Żabińskis' Warsaw Zoo -- dazzlingly recreated by production designer Suzie Davies ("Mr. Turner") -- a magical strangeness. Read the complete review here. 
True to Diane Ackerman's nonfiction book (which in turn was drawn from Antonina's diaries), "The Zookeeper's Wife" focuses on the title character, not the zookeeper himself, despite the fact that Jan took the greatest risk. It's an interesting tactic, one that underscores a wife's importance even at times when women didn't necessarily enjoy equal rights or respect, but it was a mistake not to cast a more striking actor in Jan's role, even if the intention was not to let him overshadow Antonina's contributions. Read the complete review here. 
The film is at its best when Chastain is on screen — and that is a lot. Oscar-nominated for playing a flighty wife in "The Help" and a flinty CIA operative in "Zero Dark 30," the actress shines bright in a star turn rich in focus, emotion and honesty. Read the complete review here.
Recommended: Read all the latest movie reviews
Related: "The Zookeeper's Wife" movie review