Nimir movie reviews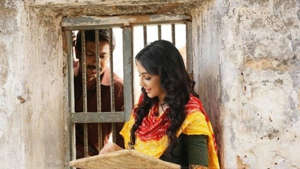 Here's what the critics are saying about Nimir, starring Udhayanidhi Stalin, Namitha Pramod, Parvatii Nair, Mahendran, MS Bhaskar and Karunas:
The film's visuals are breathtaking. The Thenkasi in Nimir reminds of the wonderful colour palette our villages inherently possess and Priyadharshan has made the most of it. It is also a throwback to a lifestyle that is now almost extinct — one where water bodies are convergent points of human interaction. Read the complete review here.
Udhay is decent in the titular role but he struggles to achieve what Fahadh effortlessly earned through this role. Namitha Pramod in her Tamil debut is a revelation. She's a delight to watch on screen and does full justice to her character. Parvati, as usual, gets to do very little in a needless role. Read the complete review here.
Watch the trailer here:  
Recommended: Read all the latest movie reviews here