NOTA movie reviews
Here's what critics are saying about NOTA, starring Vijay Deverakonda, Sathyaraj, Nassar, Sanchana Natarajan and Mehreen Pirzada: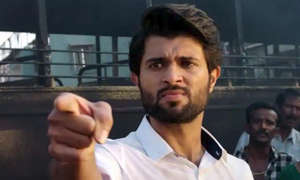 While the film is satisfactory to point, the performances are not deeply rooted in the reality of these situations. The writer, Shan Karuppusamy, and director Anand Shankar spend a lot of time in defining Varun as a capable politician, instead of showing the policies he would like to implement. For instance, a solid 15 minutes in the film are dedicated to an entire sequence of a city being hit with floods and how well Varun manages the entire catastrophe. However, he isn't above playing dirty politics. Read the complete review here.
Unlike Bharat Ane Nenu, the film is not reduced to a hero-worshipping exercise. Koratala's Bharat was quite pompous and far removed from the reality. He was quite convinced that he could just solve the most complex and systemic problems of the country with just a snap of his finger. But, Anand takes a very grounded approach to tell the story of his hero, Varun. Anand gives Varun one crisis after another, pushes him into the political mess, makes him grapple with political con artists and gets him to play dirty. Read the complete review here.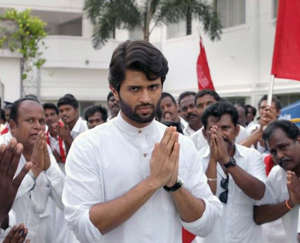 NOTA fails to justify the title, as there isn't much narration around elections, votings and voting process. The screenplay stays clumsy and unimpressive. A predictable narration kills the curiosity around the story. The villain's role or his moves are not properly established, which doesn't give an intense impact on the story narration. Some of the political punches might be restricted when the native impact is taken into consideration. Read the complete review here.
Watch the trailer here:
Recommended: Read all the latest reviews here.
Download the Microsoft News app for your Android or iPhone device and get news & live updates on the go. Follow our Entertainment section in English and Hindi.