PadMan movie reviews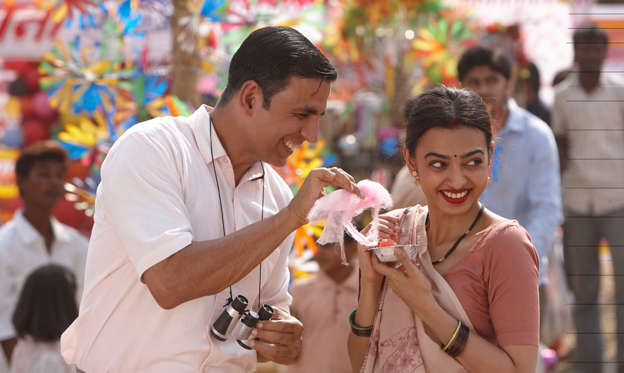 © Movietalkies
Here's what the critics are saying about PadMan, starring Akshay Kumar, Sonam Kapoor, Radhika Apte, Sudhir Pandey and Biju Mohan:
Pad Man, the biopic of Arunachalam Muruganantham, has Akshay Kumar playing Lakshmikant Chauhan, the mad genius who left his village after being ostracised, just so that his wife could wear the more hygienic sanitary pads instead of the more common dry rags and old cloth. But in the process of this journey, Lakshmi realises that with his innovation, he can change the country. Read the complete review here.
There is absolutely no doubt that the subject and the intention of the film is applause-worthy. In India, the 'shame' associated with 'that time of the month' is still so strong and so pervasive that anything that brings out into the open is cause to cheer, and a film starring a big star is sometimes the best way to break age-old taboos. Read the complete review here.
Lakshmikant Chauhan - yes, Arunachalam inexplicably morphs into a central Indian school dropout in R Balki's PadMan - buys a pack of sanitary pads. It costs a bomb. His wife, Gayatri (Radhika Apte), is aghast. We'll now have to forgo milk, she argues as she wonders why her mechanic-husband should fret over a 'woman's problem'. Read the complete review here.
Akshay plays Lakshmikant Chauhan, a school-dropout mechanic who is smitten by his wife Gayatri, played by Radhika Apte. Within minutes of the film, we are told that not only Lakshmi loves his wife; he is also sensitive towards women and their problems. The film traces Lakshmi's fight with the society, his own financial and educational limitations, his family and even his wife, in order to ensure women start using hygienic alternatives when they are menstruating. Read the complete review here.
Set in Madhya Pradesh, 'Padman' is about Laxmikant Chauhan (Akshay), a worker in a small factory, who is quite innovative by nature. When he discovers that his wife Gayatri (Radhika Apte) uses dirty rags during her menstrual cycle, Laxmikant is appalled and decides to take it upon himself to make cheap sanitary pads for women, much to the repulsion and disgust of the women in his family. Read the complete review here.
(Video provided by Dailymotion)
Recommended: Read all the latest movie reviews here