Running Shaadi movie reviews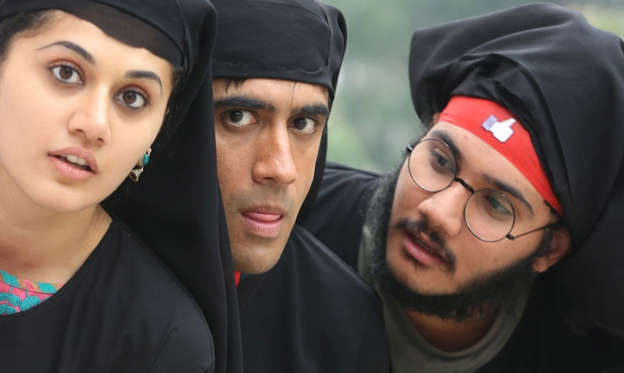 © Movietalkies
Here's what the critics are saying about Running Shaadi starring, Amit Sadh, Taapsee Pannu, Arsh Bajwa, Vishwakarma Raaj:
Bharose's role initially evokes sympathy because he is trying to make it big as an underdog in an alien land. Casual chemistry between Bharose and Nimmi also works fine as an idea. At least, Nimmi is someone who is not judgmental. The best thing about Running Shaadi is that characters seem to rise above the boundaries of caste and creed. Though Amit Sadh keeps faltering in switching accents and Taapsee Pannu talks like Bollywood's now stereotyped Punjabi girl, their characters have been written with some depth. Read the complete movie review here.
Running Shaadi clearly has some very strange ideas about love and modernity. And stranger still when it comes to modern-day Patna, though at least that lends itself to the film's few moments of genuine humour. Read the complete movie review here.
Recommended: Read all the latest movie reviews