Sanju movie reviews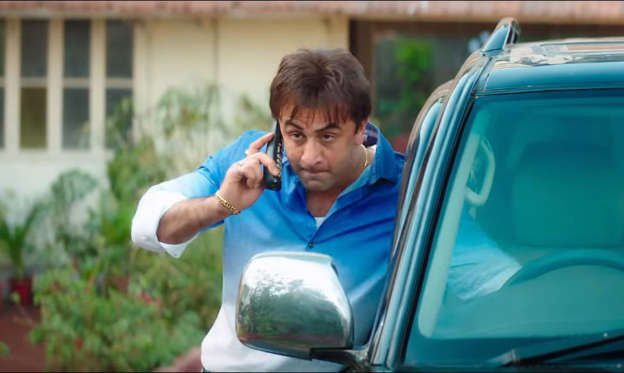 © Movietalkies
Here's what the critics are saying about Sanju, starring Ranbir Kapoor, Anushka Sharma, Sonam Kapoor, Paresh Rawal, Manish Koirala, Vicky Kaushal, Dia Mirza:
While Sanju doesn't shy away from touching upon Sanjay Dutt's involvement with the Bombay blasts, and doesn't draw back from showing him consorting with assorted dodgy characters with their links to the underworld, it does these things lightly, forgivingly, with a laugh and a wink. Read the complete movie review here.
The original wild child of Bollywood, Sanjay Dutt's life has always been in the spotlight, from his drug addiction to his innumerable affairs. Sanju tells his story through the prism of the two most important people in his life - his father Sunil Dutt (Paresh Rawal) and best friend Kamlesh aka Kamli (Vicky Kaushal). Read the complete movie review here.
OMG! Here's a proof of Ranbir Kapoor's splitting mirror image of Sanju

(IBT Slideshow)
Sanju begins with a disclaimer that it's not an image cleaning exercise for Sanjay Dutt. To emphasise his point, Hirani brings in the plot of a biographer, played initially by Piyush Mishra and then the mantle is taken up by another unbiased writer Vinnie Roy, played by Anushka Sharma. Read the complete movie review here.
Also read: Sanju movie leaked online, Ranbir Kapoor fans discourage piracy
In his fifth film in a decade and a half, Rajkumar Hirani brings all his proven storytelling skills to bear upon his fictionalised but candid exploration of the real-life adventures of Sanjay Dutt. Ranbir Kapoor, on his part, pulls out the stops in astonishingly effective ways, subsuming his own personality into that of the protagonist. Read the complete movie review here.
Recommended: Read all the latest movie reviews here
(Video provided by Dailymotion)