Spyder movie reviews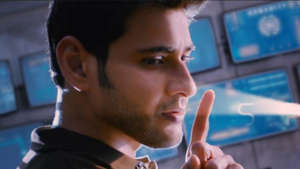 Here's what the critics are saying about Spyder, starring, Mahesh Babu, Rakul Preet, SJ Suryah, RJ Balaji:
The main antagonist of Murguadoss' film strikes fear in the audience even before he is introduced on the screen. We don't know how he looks but we are terrified by the mere thought of him hiding in plain sight. Murguadoss's main protagonist and antagonist and the conflict between them look inspired from filmmaker Christopher Nolan's The Dark Night. Read the complete movie review here.
At the heart of Spyder, there's a strong humanistic angle and it works to some extent, thanks to a moving but shocking flashback of Suryah as a kid. He's raised in a cemetery and the cry of mourning is his lullaby. Having been raised in such an environment, surrounded by the dead, he suffers from Sadistic Personality Disorder, and it explains his killing streak. Read the complete movie review here.
Recommended: Read all the latest movie reviews