Sui Dhaaga movie reviews
Here's what critics are saying about Sui Dhaaga, starring Varun Dhawan, Anushka Sharma, Raghubir Yadav, Namit Das and others.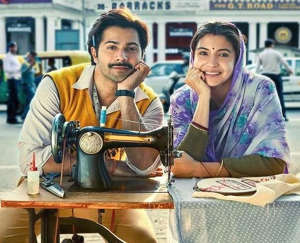 Sure, there are parts of Sui Dhaaga that may appear far-fetched and too melodramatic but they are well compensated through the course of the movie. Scenes like when the ailing mother, lying flat on the floor refuses to go to the hospital or when Mauji's friend suggests them to give her some 'anaar ka juice' as she is losing blood are so hilariously characterstic of Indian households that one can't help but identify with them. Read the full movie review here.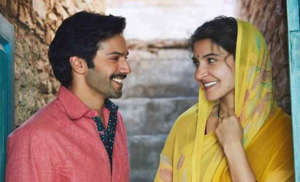 Katariya's films have interesting, nuanced asides and routinely good dialogues, but despite all that this film doggedly refuses to get interesting. The background score balloons in orchestral style when things are sad, and becomes merrily desi whenever things on screen should be celebrated. Lyricist Varun Grover writes some simply evocative lines, though I found it interesting that this proudly make-in-India film chose Anu Malik, a composer known for making knock-offs of better, more established products and defiantly appropriating them. Read the complete review here.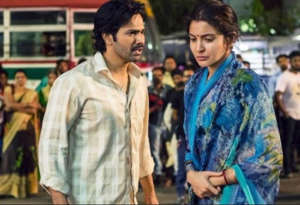 Sui Dhaaga tells the classic tale of an underdog fighting parental cynicism, scheming acquaintances and his own shaky resolve on the way to realizing his full potential, but it isn't as if the character of the woman is condemned to secondary status in the film's overall scheme of things. Mamta, deceptively steely and clear-headed, morphs into a genuinely strong figure. Anushka gets into the skin of a housewife who sheds her docility and takes on the role of a driving force for a diffident partner. For complete film review, click here.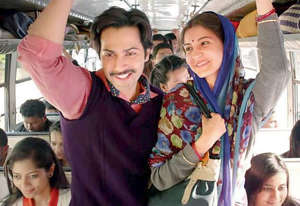 Small-town town couple wins big, pushing aside wily, wicked, unscrupulous townies and greedy rivals: the film's single-point agenda is drenched in both sweetness and earnestness. The only trouble with the film is its total predictability: you know what's coming miles before the characters do. Read the full review here.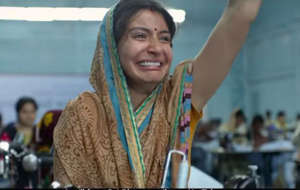 Also watch: Public review
Virat Kohli and Anushka Sharma's super busy day in Mumbai
Watch the trailer here
Download the Microsoft News app for your Android or iPhone device and get news & live updates on the go. Follow our Entertainment section in English and Hindi.