Tiger Zinda Hai movie reviews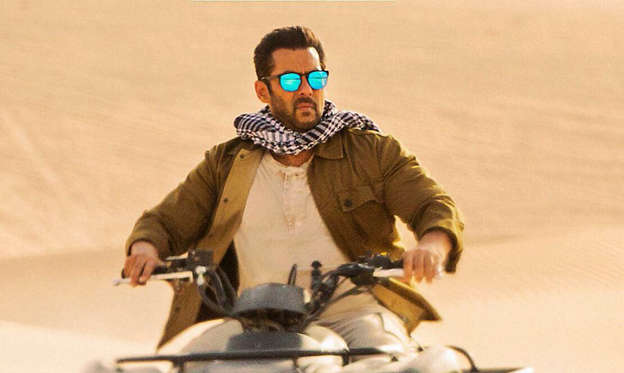 © MovieTalkies
Here's what the critics are saying about Tiger Zinda Hai, starring Salman Khan, Katrina Kaif, Paresh Rawal, Angad Bedi, Kumud Mishra, Girish Karnad:
Ali Abbas Zafar, the new director of the franchise, sees Salman Khan as a guy who is on the cusp of maturity, if not already there. After Sultan, he has given Salman a window of another five years, and he plays a father in the film. This also serves Salman's popular image of a guy who is a hit with the kids, a do-gooder by nature. It's better for the filmmakers to set a character trajectory that matches the star's current image rather than basking in the glory of the past. Read the complete movie review here.
Tiger Zinda Hai also goes several steps ahead in creating a channel between India and Pakistan: if their spies can bond in the face of a common enemy, why not the two estranged nations? Only Bollywood can dare go down this 'aman-ki-asha' path with such schmaltzy bravura, and given that Salman had successfully darted across the border in 'Bajrangi Bhaijaan', why not do an encore this time around? Read the complete review here.
Salman Khan is given a lavish introduction scene featuring wolves, who hunt in packs, we are told. He, Tiger, hunts alone. As he fights off about eight to nine wolves single-handedly and shows off some exceptional snowboarding skills, we realise that Tiger abhi zinda hai. Read the complete movie review here.
Tiger, who is living his retired life in Austria with wife Zoya (Pakistani undercover agent played by Katrina), enters the film fighting off a pack of wolves as he goes camping with his son. The mission takes the couple to a section of Iraq occupied by terrorist group ISC, who have taken around 40 Indian and Pakistani nurses hostage. Read the complete movie review here.
Undeniably impressive in terms of its scale and flawless technical attributes - the production design is fabulous, the action sequences are spectacular and the camerawork by Polish cinematographer Marcin Laskawiec is dazzlingly good - Tiger Zinda Hai is an exercise that eventually rings utterly hollow. Read the complete review here.
(Video provided by Dailymotion)