Veere Di Wedding movie reviews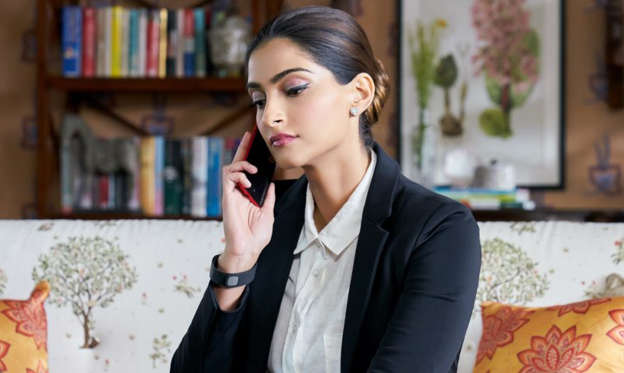 © Movietalkies
Here's what the critics are saying about Veere Di Wedding, starring Kareena Kapoor, Sonam Kapoor, Swara Bhasker, Shikha Talsania:
Welcome to the world of Sex And The City (SATC), but with a desi twist. A world that has four besties from Delhi's elite circle who are bold, brazen and unapologetic about their choices. Four 'veeres' - brothers - who drink, smoke, abuse and party like there is no tomorrow. While each of them have their own share of issues and problems, it is this 'shaadi' that's creating a havoc in their already messed-up lives. Read the complete movie review here.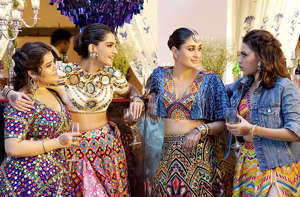 © Movietalkies NDTV

Veere Di Wedding, an all-girl ensemble comedy directed by Shashanka Ghosh and written by Nidhi Mehra and Mehul Suri, subverts the usual and the expected at many a bend. It starts out as a buddy film set in the familiar band baaja baroque world of a Delhi wedding, but there is more to this film than initially meets the eye, and certainly more to these ladies than meets the guys. Read the complete movie review here.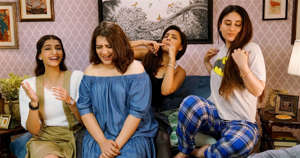 © Movietalkies IANS
Sonam Kapoor, looking like a million bucks, plays the hoity-toity prudish divorce lawyer looking for some man-action in her parched life. Sonam's Avni is arid, waiting to be married. Her encounter with a spot of lust with a prospective groom is outrageously funny. Sonam is in a splendid form filling that fancy clutch-bag with real emotions. Not easy to do. Read the complete movie review here.
Recommended: Read all the latest movie reviews here
(Video provided by Dailymotion)