VIP 2 movie reviews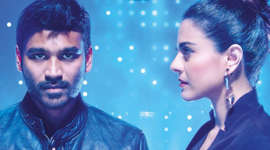 © Provided by Indian Express After VIP 2, Dhanush and Kajol to work in VIP 3 Here's what the critics are saying about VIP 2, starring Dhanush, Kajol, Amala Paul and Vivekh:
The most important factor of any sequel is the continuity. Soundarya Rajinikanth and her team have done it beautifully. Tiny things like Raghuvaran's pet and his tent office on the terrace, to the the big things like the VIP boys who supported him in Part 1 - the flow is almost flawless. Read the complete movie review here.
VIP 2 is set a few years after the first part. Dhanush is married to Amala Paul, whom he wooed in VIP and made us root for their romance. As husband and wife, their relationship is outright boring and that has been achieved by making Amala's character look silly. She is made to look like an authoritative, nagging wife who controls Dhanush. Read the complete movie review here.
Recommended: Read all the latest movie reviews