Dileep and Kavya Madhavan spotted at a wedding. See pic

India Today
23-06-2018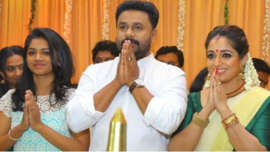 Malayalam star Dileep, who is entangled in the kidnapping and molestation case of an actress, seldom makes public appearances these days. However, recently he was spotted with his wife Kavya Madhavan and daughter Meenakshi in a wedding ceremony.
A picture and a video from the event went viral on social media. However, the video was pulled down within few hours.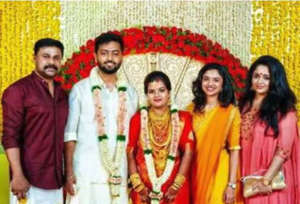 © India Today More than Dileep and Kavya, Meenakshi seems to have gotten the attention of people on social media. Draped in yellow saree, Meenakshi was all smiling at the wedding.
Dileep was last seen in the period action drama Kammara Sambhavam, which also had actor Siddharth in the lead role.

The actor was arrested last year for his alleged involvement in the abduction and molestation of a Malayalam actress. Later, he was let out on bail.
Dileep will be next seen in the film Professor Dinakan, which is directed by Ramachandra Babu. The film is set for release and the makers are yet to lock a date.
More from India Today

India Today