Kerala actress abduction: Dileep's wife Kavya Madhavan is lying, she knows me very well, says Pulsar Suni

India Today
23-08-2017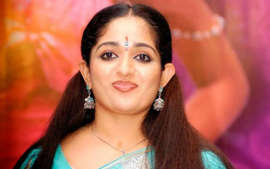 When a popular Kerala actress was abducted on February 17 while returning to Kochi after a shoot, the accused allegedly took instructions from a "madam" to ***ually assault her and take photos and videos of the act to blackmail her. While the prime accused, Pulsar Suni, has dropped hints about the identity of "madam", including a revelation that she is from the film industry, he is yet to divulge her name.
Pulsar Suni now maintains that while "madam" financed the heinous crime, she has little else to do with it. "Madam doesn't have much hand in this, she used to give me money," he was quoted as telling reporters by The News Minute.
Meanwhile, Pulsar Suni rubbished Kavya Madhavan's claims that she does not know him. "It is idiotic to say that Kavya doesn't know me. She knows me very well," he said. Reportedly, he had deposited a memory card with photos of the abducted actress at Kavya's online boutique Laksyah in Kakkanad. Kavya is the second wife of Dileep, who is accused of plotting the entire abduction and assault.
However, when asked by reporters whether the "madam" in question was Kavya Madhavan, Pulsar Suni refused to confirm or deny it.