Ram Charan and wife Upasana Kamineni attend Shriya Bhupal's engagement. See pics

India Today
24-04-2018
© Provided by India Today Shriya Bhupal recently got engaged to Anindith Reddy in a grand ceremony.
Anindith is the grandson of Apollo hospitals Chairman and founder Prathap C Reddy, Shriya, on the other hand, was in a relationship with Nagarjuna's son Akhil Akkineni earlier.
Many socialites and influential people were in attendance, including Ram Charan Teja and his wife Upasana Kamineni. Upasana's mother and Anindith Reddy's mother are sisters.
Along with the engagement, the family also celebrated the birthday of Pinky Reddy, the influential socialite, and daughter of T Subbrami Reddy.
Pinky Reddy took to Instagram to share few pictures from the event.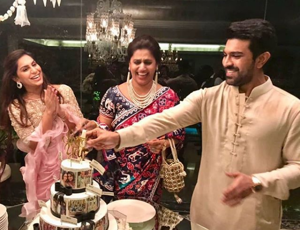 © India Today
Upasana, Pinky Reddy and Ram Charan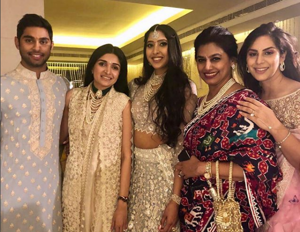 © India Today
Upasana and Pinky Reddy with the couple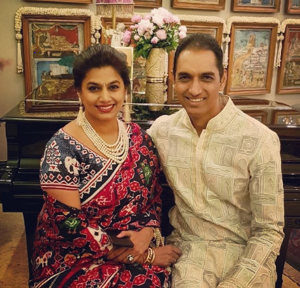 © India Today
Pinky Reddy with her husband Sanjay Reddy
Earlier, Shriya was all set to marry Akhil Akkineni, but the wedding was later called off. According to rumours, Akhil was not spending enough time with Shriya, and this led to the breakup.
Akhil's debut film, which was named after him, didn't perform well. However, he gave a decent hit with the film Hello, directed by Vikram Kumar.
More from India Today

India Today