Dear Kapil Sharma, if Sunil Grover leaves your show, it's purely your loss

The Indian Express
21-03-2017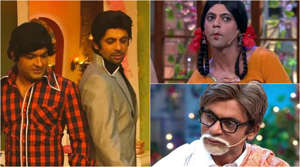 © India Today Kapil and Sunil Kapil Sharma might have risen to fame with The Kapil Sharma Show but his recent spat with Sunil Grover has put him in a bad light, raising questions if the comedian-turned-actor is having trouble handling his fame. While many claim that this is not the first time that the two have had a face-off, this has put the future of the show in question. With sources saying that Sunil is mulling leaving the show, the brunt will be borne by the channel, the team and the fans as well.
Sunil has portrayed a plethora of characters on the show. People, even celebrities, have loved his portrayal of Doctor Mashoor Gulati, Rinku Bhabhi and Gutthi. In fact, the last has become a larger-than-life character. This may result in a drop of TRPs, something that the show is already struggling with. In fact, The Kapil Sharma Show which has been ruling the charts for quite a while slipped from the third position to seventh this month.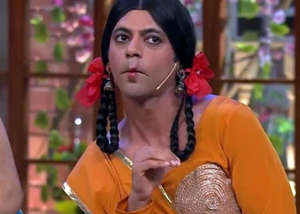 This is not the first time that Sunil and Kapil parted ways. When Sunil walked out of Kapil's previous show, Comedy Nights with Kapil, which used to air on Colors, the channel faced a drop in ratings. Meanwhile, Sunil also found the going tough and his show Mad in India failed to take off. A rift between Kapil and Sunil was said to be the reason behind him walking out of the show.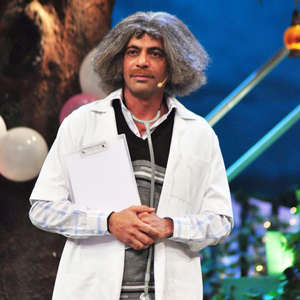 The Kapil Sharma Show is produced by K9 Productions, owned by Kapil. In a Facebook post on Monday morning, Kapil said while he did shout at Sunil, it was their family matter. He wrote in the post, "Hi, good morning friends. I was celebrating my best time and suddenly I heard a news about me and Sunil paji fighting. First of all, see where it is coming from, what are the intentions behind this? If I fought with him in the flight then who saw it and informed you? Is he trustworthy? Some people enjoy these kinds of stuff. We eat together, we travel together…I meet my brother once in a year and spend almost every day with my team, especially Sunil. I love him, I respect him…Yes I had anargument with him but are we not normal people? I shouted at him for the first time in 5 years… itna to chalta hai bhai. We will sit and talk that where is the problem. I love him as an artist, as a human being. He is like my elder brother. Why so much negativity all the time? I respect our media. There are some other serious issues which we need to focus. Is my and Sunil's issue is so important and related to the security of my country? We spend a lot of time together rather than our families… an d sometime it happens in the family. It's our family matter and we will sort this out… zyada maze mat liya karo. OK now I am tired of typing .. and one more thing.. I m going for the final schedule of Firangi. Hahahahaha.. sorry again promotion.. thank you so much for your love and blessings… keep smiling and stay happy always :)) love u all."
Sunil, unlike last time, is getting a lot of goodwill from fans. In fact, fans have this to say on Kapil Sharma's Facebook account…
"Kapil bhai!! Do u know how much hardwork Sunil Grover has done for your show… it's he who keep on doing all various kinds of acts, changing costumes after costumes, getting cakes on his face, getting dumped and all.. today the Kapil Sharma show is 80% enacted by Sunil Grover and you say it is a small argument!! Apologise to him and sort out plz…"
"Kapil just remember that sunil grover is the backbone of the show….. Your show is nothing without sunil grover….. You have tried this experiment one time and you know what was the reason behind the falling of TRP of your show…"
"First you have got suggestion for not to use mobile after drinking but now onwards ……… Plz dont drink …. Every one is important in the Show #sunilgrover #kikusharda #Alisagar #chandan you all together best in the world"
"Kapil, you are that kid who got so damn rich and now you are unable to handle your fame. Your show is not only running because of you, but also because of great actors like Sunil and Ali. Everyone knows that Sunil is a great artist, and YOU should respect him! As a producer you should display humility and compassion with all the artists you work with. People from Amritsar are very sweet and humble, please stay that way, and I hope you don't get carried away by your fame and money."

More from The Indian Express Entertainment

The Indian Express