Kapil Sharma has changed, this is not the man I knew, says Sugandha Mishra

Hindustan Times
13-04-2018
After his close friend Rajiev Dhingra blamed Preeti Simoes for Kapil Sharma's depression, former co-star Sugandha Mishra has defended Preeti and claimed that Kapil's new team "pushed him" towards negativity. In an interview to Times of India, Sugandha said she has known the comedian-actor since her college days but the Kapil we are seeing today is not the one she knew. Sugandha has also worked with Kapil on his shows, Comedy Nights with Kapil and The Kapil Sharma Show.
While Sugandha was a frequent guest artiste on Comedy Nights with Kapil, she took on the permanent character of teacher Vidyavati in The Kapil Sharma Show. She is currently working with Sunil Grover on his web show, Jio Dhan Dhana Dhan.
Kapil Sharma On Failed Comeback And Recent Controversies: 'I Know What I'm Doing'
After spending a year mired in controversies and his show failing to garner the expected TRPs, Kapil Sharma made a comeback on the small screen on March 30 with Family Time with Kapil. Even before the second episode could be aired, reports of him cancelling shoots began doing the rounds. The channel was forced to air re-runs instead of the third episode. To worsen matters, Kapil posted a series abusive tweets slamming the "system" and the media, and named one journalist in particular. The said mediaperson also released a call recording where Kapil is heard threatening him. The two have also filed cases against each other.
Kapil Sharma said he is not in the right state of mind, claims Bharti Singh
Reacting to recent developments, Sugandha told the English daily, "This is not the Kapil I knew. He was the one who got me to Mumbai and helped me seek permission from my family to have a career in this stream. But the choices he has made currently has led to his downfall. When we were a team, he was all fine but the current choices have somewhere led to all this. Probably the sudden stardom and success that he has got, had made him lose control on himself especially with the current team."
In pics: Celebrities who have faced Kapil's starry tantrums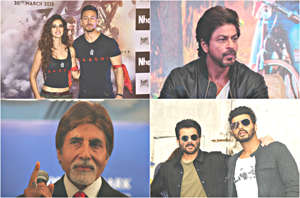 We should give Kapil Sharma some space and time, says Kiku Sharda
"When we all were together, we never felt that he was going towards a negative side. In fact we all, including him, were extremely positive. But this began from the time of his movie Firangi. I guess that was when we started noticing a certain change in him. His new bunch wanted to separate us and probably change the team as well. But our team was strong enough and they knew how to handle Kapil, especially Preeti Simoes. Kapil is like a kid and she literally has caressed him like a child by bribing him into doing things," she added.
Kapil Sharma's former manager Neeti Simoes pens an open letter to comedian.
Sugandha is the second person, after Bharti Singh, to come out in support of Preeti Simoes, even as they refuse to blame Kapil entirely for his behaviour.
According to latest reports, Kapil Sharma's show has been stalled for at least a month. He has also spoken about the fiasco and said that Sony TV is completely behind him and he is not bothered by 'people spreading lies' about him.
See: Pics of Kapil when he was a 'nobody'
Also watch: Krushna Abhishek & Bharti Singh might replace Family Time With Kapil Sharma
(Video by Dailymotion)