Preeti Simoes denies Kapil Sharma's allegations, talks of defamation suit

Hindustan Times
20-04-2018
The problems for stand-up comedian Kapil Sharma don't seem to end anytime soon. The comedian recently vowed to bring the people, who charged the audience members an entry fee for the shooting of his show, to the book. It was believed that he was making an indirect reference to his ex-girlfriend Preeti Simoes and her sister Neeti.
Now, Preeti Simoes has reacted to his allegations. In a conversation with Pinkvilla, Preeti said that she isn't 'losing sleep' over these allegations, and she can't believe that it's the same person who 'wanted them back a few days ago.'
Preeti said, "Why would Neeti and I do anything of those sorts? When we were managing him, he did well professionally and then after we left, he did not do so well. If we were so bad at our work if we were ruining his life, why was he the biggest success story when I and Neeti were 'so-called' managing his life?"
Preeti believes that 'poor' Kapil Sharma won't be able to handle the problems if the matter gets into the 'legal zone.' 

She said, "Unfortunately, I hoped that the allegations were up to my standard than theirs. I am not going to sit and sell tickets for Rs 30,000. Also, I am wondering who will buy a Rs 30,000 ticket to watch the show?"
Preeti made a veiled threat about filing a defamation suit against Sharma. She said, "Why will I only ask for Rs 25 lakh? I should be asking for Rs 25 crore, isn't it?"
Also read: Kapil Sharma's police complaint leaked; comedian blames Preeti Simoes for his downfall
Kapil had filed a police complaint against the editor of an entertainment portal and his managers. While he posted scans of the complaint on April 6, Zee News has now unearthed the original complaint, as written in Marathi. In the parts that he chose to omit in the tweet, the comedian has accused Preeti and Neeti of charging money from audience members for entry to the show.

Kapil begins the report by saying how he first hired Preeti to manage his show. "Right from the shooting schedules to guest coordination--everything was managed by Preeti. And for that, I paid her Rs 2 lakh a month. Soon, I hired her sister Neeti as well and as the show became popular and the channel benefitted from it, I raised their salaries," he said.
In pics: Celebrities who have faced Kapil's starry tantrums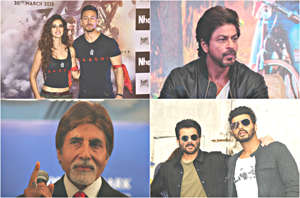 He then went on to allege how he was asked by the sisters to fire an employee, Anushree, upon their request. The sisters accused Anushree of charging money from audience members behind their back. However, when Kapil met Anushree later, she told them that it was Preeti and Neeti who would do these things.
Kapil Sharma is facing troubles in his professional and personal life since March, last year, when he fought with fellow comedian Sunil Grover on a flight.
Also watch: Preeti Simoes's care for Kapil turns into hatred
(Video by Dailymotion)